'Scope for optimism': Dental Update's online conference puts the spotlight on a clinical way forward in a COVID-19 world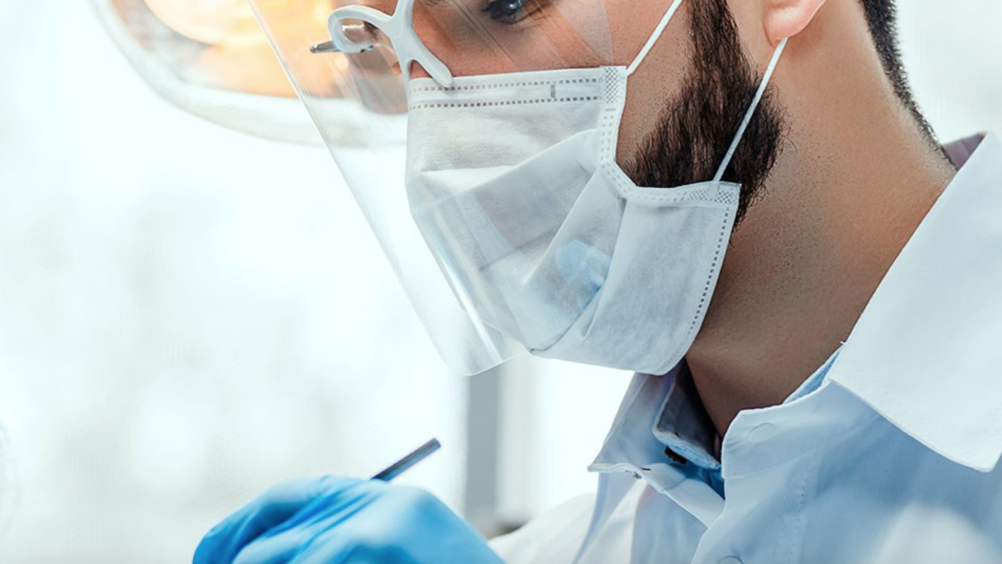 This comes as Dental Update in partnership with Denplan launches an online conference featuring a three-day programme of webinars that will discuss clinical ways forward in a COVID-19 world.
More than 7,000 dental professionals have already registered as practices await the green light from government as to when they can reopen.
Meanwhile, Edmund Proffitt, chief executive of the British Dental Industry Association, is calling for a collaborative approach to the road to recovery and believes there is scope for optimism in dentistry once lockdown restrictions have been lifted.
He wants practitioners and dental companies to work together to lessen the health risks and ensure a safer return to practice and suggests collaboration will be key to ensuring the successful implementation of protocols and PPE.
He believes dentists and their teams need to have confidence in the industry to supply correct PPE and other mitigation techniques and products as the world of dentistry plans to get back on its feet.
He said: 'Some companies have already reported some modest increased sales as practices begin to source products, so there is some scope for optimism.'
When lockdown began on 23 March, the cessation of all routine dentistry saw the sales of dental products plummet by more than 90% overnight.
Edmund said: 'As a result of this global pandemic, prices for PPE have rocketed worldwide and suppliers have been faced with almost daily price inflation, hugely reduced availability and ongoing supply issues.
'Whilst there are products in the pipeline to improve treatment options, we need the protocols and PPE to get patients back in chairs and dentists back to work, and to give them both the confidence to proceed. 
'It is anticipated that PPE availability will improve in the coming months – albeit at significantly higher prices. Availability will govern the speed of resumption. In essence, no PPE, no treatments. We are cautiously optimistic about availability going forwards, but more expensive PPE will be the "new" normal for some time as global supply balances itself out against ever increasing demand.'
Whilst he foresees a higher price tag for PPE, particularly for that needed for aerosol generating procedures (AGPs), putting immense pressure on the system, he urged dentists to work with the industry and not to chase cheaper options.
He explained: 'Masks are currently much more expensive than they were pre-pandemic but dentists need to be mindful of the fact that the world is currently awash with counterfeit products. We suggest practices always buy from reputable suppliers, who are sourcing the best quality available for the safety of dentists and their teams as well as patients.'
Edmund believes many dental companies are already investigating new technologies to deliver dentistry in a safer way, particularly with regards to AGPs.
He said: 'Until a COVID-19 vaccine and/or various therapies are made widely available, or until we can confidently carry out instant and reliable on-site testing, the dental profession will need to adhere to new protocols, correct PPE and other mitigation techniques. These will include air filtration, dams, high volume suction heads, mouthwash and line disinfectants.
'In the meantime, I suspect we will continue to see an increase in UDC centres for AGP activity, with high street surgeries focusing on non-AGP activity as they initially come back online.'

Edmund sees an increase in minimally invasive techniques and products usage.
Digital technology will also have its part to play in the profession's recovery – with teledentistry and home consultations via video links becoming the new norm.To discuss these developments and other ways dentistry will change once practice doors open, Dental Update is staging a three-day back-to-work programme of webinars (1-3 June 2020) to help inform and prepare dental teams before they return to practice.
It will include discussions and solutions regarding clinical and restorative dentistry, covering all elements of the new norm in dentistry, as well as advising on new clinical techniques in a COVID-19 world.
Launched in partnership with Denplan, the online conference includes presentations on going back to work with COVID-19, a look at aerosol-generating procedures, minimal intervention with minimal aerosol, restorative isolation techniques, COVID-19 periodontology, hand instrumentation, a focus on teledentistry and the latest medical and infection control updates.
Speakers include Trevor Burke, Nairn Wilson, Eddie Crouch and Dave Cottam, Louis Mackenzie, Jo Russell, Dominic O'Hooley, Julian Perry, Affan Saghir, Chet Trivedy, John Rafelt, Mike Waplington and many more.
To register, visit https://conference.dental-update.co.uk.