World Cavity Free Future Day 2020 focuses on healthy smiles across generations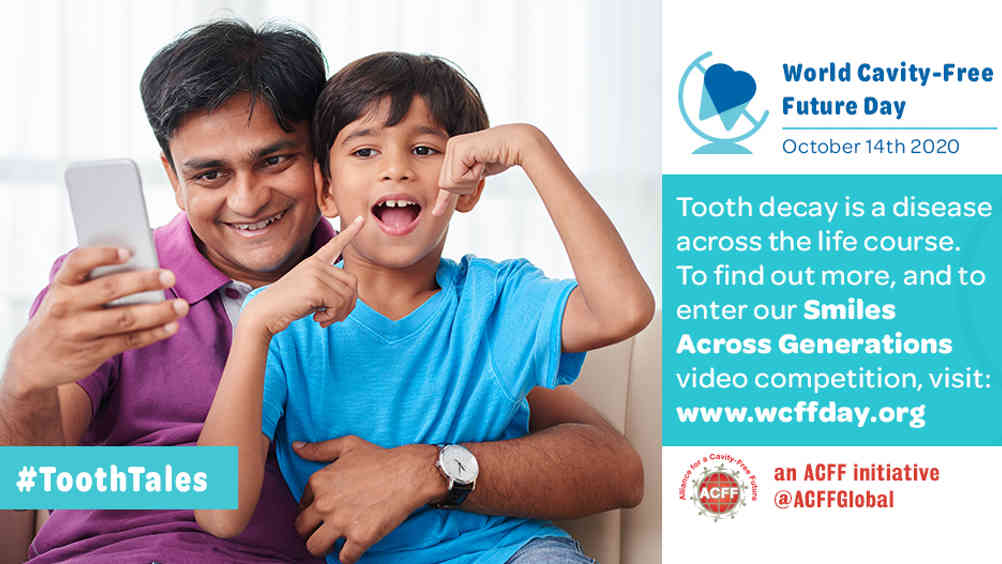 Looking ahead to October 14, 2020, the fifth annual World Cavity-Free Future Day (WCFFDay) will focus on tooth decay as a disease across the life course, with each age group and generation experiencing different challenges and needs for the best oral care.
Globally, nearly 100 per cent of adults have tooth decay and oral disease affects 3.9 billion people worldwide, with untreated tooth decay impacting almost half of the world's population. More casual conversations among adults, children and seniors about dental care is a great place to start to help people of all ages focus on their dental health and reduce these numbers worldwide.
WCFFDay was launched as an initiative in 2016 to address the need for greater global awareness of dental caries. In addition, ACFF focuses on the wider issues that stem from poor dental health and raises global awareness about best practices for the prevention and management of caries and cavities.
Ways to get involved with this year's campaign include:
Use the hashtags #toothtales and #WCFFDay on social media this October 14.
Enter the video competition, accepting entries through September 30, with a 30-second video telling us how you think we can achieve a cavity-free future. Watch, like and share the current entries here. We will announce the winning videos live on WCFFDay.
Share your top tooth-healthy tips or show us your best smiles to demonstrate your commitment to a cavity-free future.
Learn more about WCFFDay and ACFF and find out what activities are happening in your area.
"Untreated tooth decay continues to present a major international challenge across the life-course, unfortunately ranking number one in the Global Burden of Disease Study," said Nigel Pitts, ACFF global chairman. "People of all ages need to learn how to prioritize their dental health. Starting a simple discussion of how we best can look after our teeth can create broader awareness and help all generations understand how we can achieve a cavity-free future."
More information and resources on cavity prevention can be found at www.acffglobal.org/wcffday/about/