Accelerated precision for perfect polymer restorations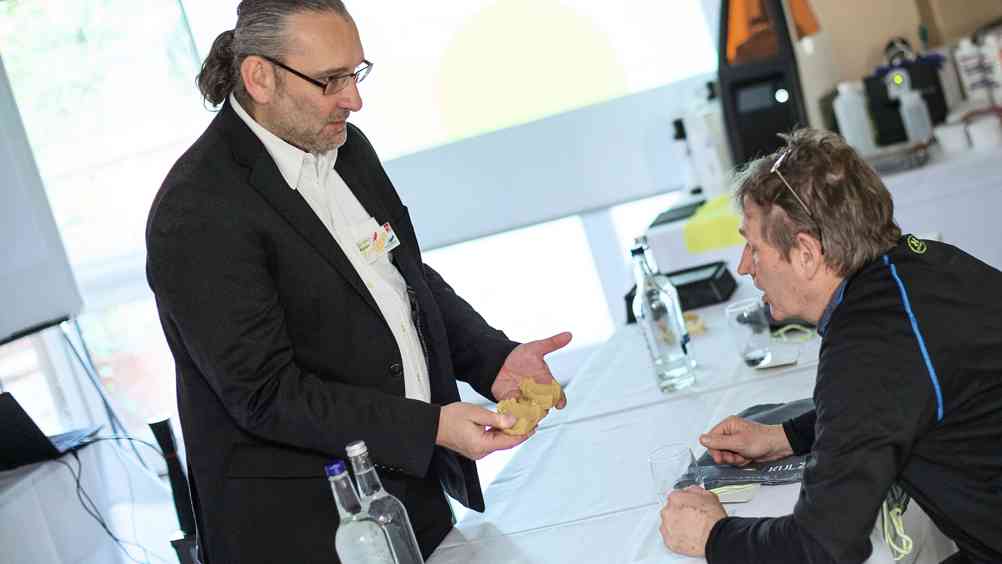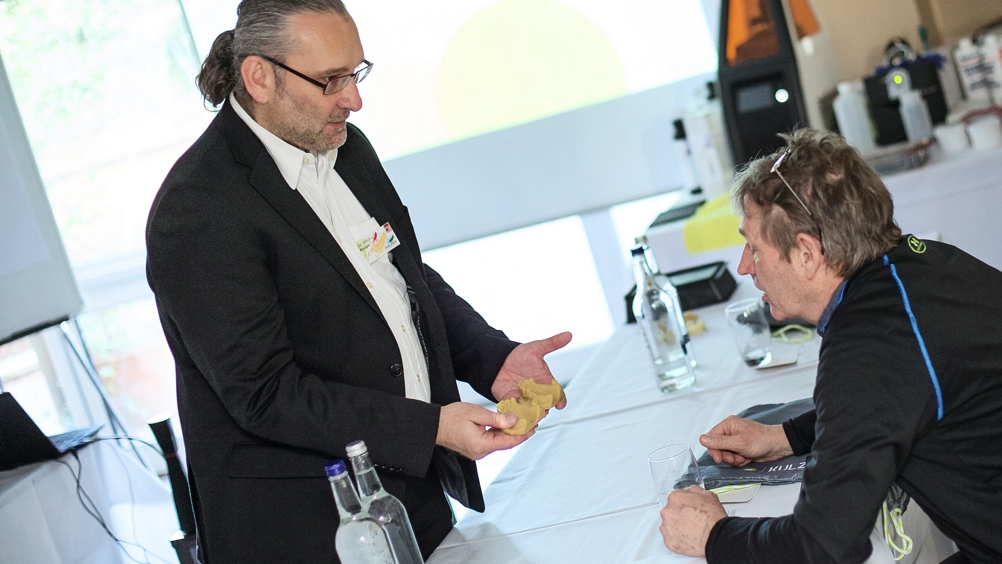 Developed for technicians by dental experts at Kulzer, cara Print 4.0 meets all the accuracy requirements for polymer-based dental appliances and delivers fast, precise and economical results. A validated complete workflow process can be achieved by using Kulzer dima Class II approved print materials, followed by post-curing in the HiLite Power 3D.
Dr Ulrich Koops, group product manager for Digital Fixed Prosthetics at Kulzer demonstrated cara Print 4.0 at a series of training events across the UK. The new, competitively priced 3D printer produces monochrome dental appliances, layer by layer, using a high-quality photopolymer. Digital light projection (DLP) significantly reduces build time by generating an entire layer in a single flash and this in turn greatly reduces print time.
Dr Koops explained, "cara Print 4.0 is the right choice for the effective manufacturing of dental appliances. The building volume of 103 mm x 58 mm x 130 mm gives space for not just one appliance, but allows, for example, four splints to be printed in one run of approximately 60 minutes. That equates to just 15 minutes per appliance. All dental restorations are printed with excellent precision, and the low investment compared to other universal manufacturing technologies reduces the hourly rate."
The technology achieves a finer level of detail and results in smoother, more homogeneous surfaces than other 3D printers. The intelligent calculation of the illumination sequence and the mechanical movement of the z-axis, combined with the unique properties of the tray window, speed up the manufacturing process significantly. Dental technicians can position restorations in almost any direction, and achieve the perfect fit.
Laboratories choosing cara Print 4.0 can rely on the support of a wide network of knowledgeable experts to ensure a smooth start and long-term success. John Davies of John Davies Dental Laboratory in Newbury comments, "The ability to produce highly complex geometries is one of the key strengths of 3D printing.  It will enable us to print geometries that cannot be milled, even with 5-axis milling.  cara Print 4.0 is well-designed and researched by the Kulzer team.  cara Print 4.0 will help speed up the manufacturing process and produce more accurate and consistent results, thereby empowering the digital workflow."
                                                                                                 The in-house manufacturing process reduces costs and production time for many applications when compared to analogue methods, milling and other 3D printers. cara Print 4.0 benefits from an additive, rather than subtractive manufacturing process, resulting in minimal waste. A mess-free refill system takes the place of cartridges, and the unique long-lasting resin tray can be used for at least 600 prints, far exceeding the life of lower grade trays.
Steve Taylor of Taylor Dental Technology Centre in Leyland concludes, "I have no doubt that the potential of 3D printing will rapidly become the reality and the dental technology sector is well positioned to embrace it. The cara Print 4.0 is so much more than a printer; it's a complete system. The range of features on offer demonstrates that the printer already has capabilities built in to address future requirements.  It is packaged in a user-friendly format and the workflow seems very straightforward, with minimal mess and waste. The cleaning and light curing process looks very easy to follow."
For further information about achieving accelerated precision for perfect polymer restorations with cara Print 4.0, call 01635 30500 or email dental.uk@kulzer-dental.com