Adapt, develop and thrive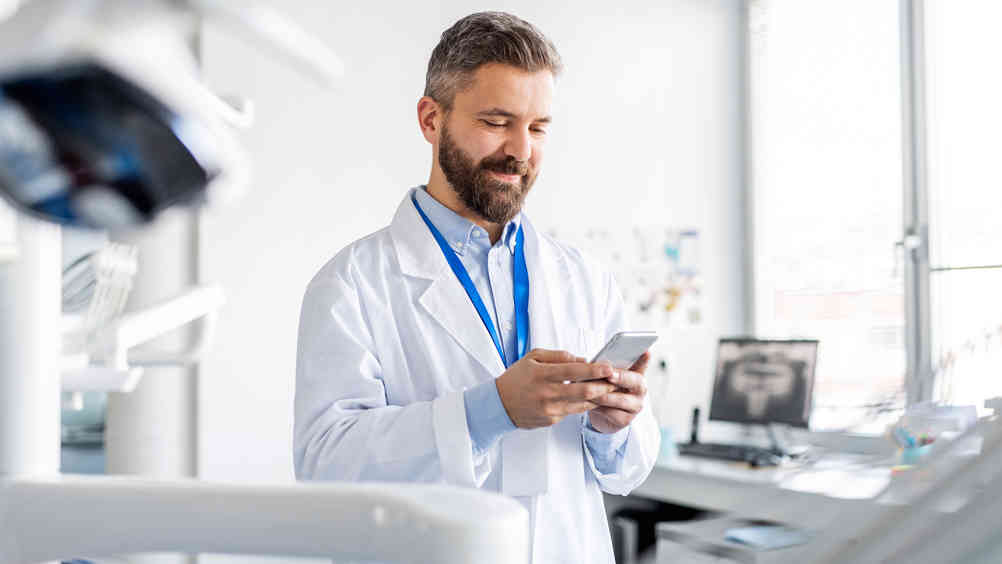 If dental practices are to not only survive the next few months and years, but thrive, they need to adapt. This could mean anything from new protocols and processes to further training for the professional team, new technologies and new patient services. You might even decide to implement a combination of changes that completely revolutionise the way you deliver dentistry. While the focus will always be on enhancing the quality of patient care, there are many things you can do that will also strengthen the business and support its long-term stability. For example, remote treatment monitoring and assessment solutions may afford several advantages for your patients, but they also benefit your clinicians and your practice.
Time-efficiency
How your day is structured will likely have changed in recent times. You may be seeing fewer patients and/or spacing appointments out to allow for fallow periods in each surgery. As such, the importance of fully utilising the time you do have is crucial. With remote treatment monitoring and assessment solutions, it is possible to be reviewing potential new patients or conducting virtual consultations between practice appointments. This means you can make the very most of your time throughout the day while maximising the safety of your patients and your colleagues. The consequences of this for the practice are all positive as you can care for more patients, bring in new business and minimise down time for the dental team for enhanced productivity and profitability.
Cost-effectiveness
Speaking of finances, remote treatment monitoring and assessment benefits the practice's bottom line in more ways than one. The programmes themselves are highly cost-effective to run and provide to patients. Following the initial investment and installation, they just require an internet connection to operate and therefore provide a viable solution for practices of any size or clinical focus. By offering patients cost-savings too – with reduced travelling to the practice, including for initial enquiries and conversations with the clinician, as well as throughout treatment – the technology can also help to attract new patients to support business growth.
Flexibility
The very nature of remote monitoring and assessment programmes affords a new level of flexibility for clinicians. Patient enquiries and images can be reviewed at any time and from anywhere by authorised personnel. This offers new opportunities for dentists or other members of the team to work from home for periods of time. The practice may therefore be able to offer more flexible working hours for some individuals, helping them to maintain a better work-life balance and encouraging both job satisfaction and staff retention. There is also a chance to extend more flexible hours to patients, who may appreciate a virtual consultation or discussion with the dentist/TCO on a Saturday morning, rather than during the week.
Sustainability
What's more, remote treatment monitoring and assessment solutions offer a certain level of protection for the practice and its professional team should the business ever have to close its doors for a significant amount of time again in the future. Whether we face a repeat of the 2020 situation, a different natural disaster occurs or your building is affected by a major water leak, you will have the ability to stay connected to your patients and carry on caring for them in some way.
Quality
The comprehensive range of benefits afforded by remote treatment monitoring and assessment can only be fully utilised if a high-quality solution is employed. For example DenToGo, from the Straumann Group, is supported by artificial intelligence to enhance and streamline both the professional and patient experience. Its features increase treatment acceptance, reduce chair time and improve patient-practitioner communication for enhanced patient care, maximum convenience and optimal efficiency.
If you have spent the last six months doing your best to survive, spend the next six months learning to thrive. Remote treatment assessment and monitoring solutions enable you to develop your services and effectively adapt to our new way of life. With the right products and support, you can give your business a boost and secure its future.