Considerations for achieving the most competitive loan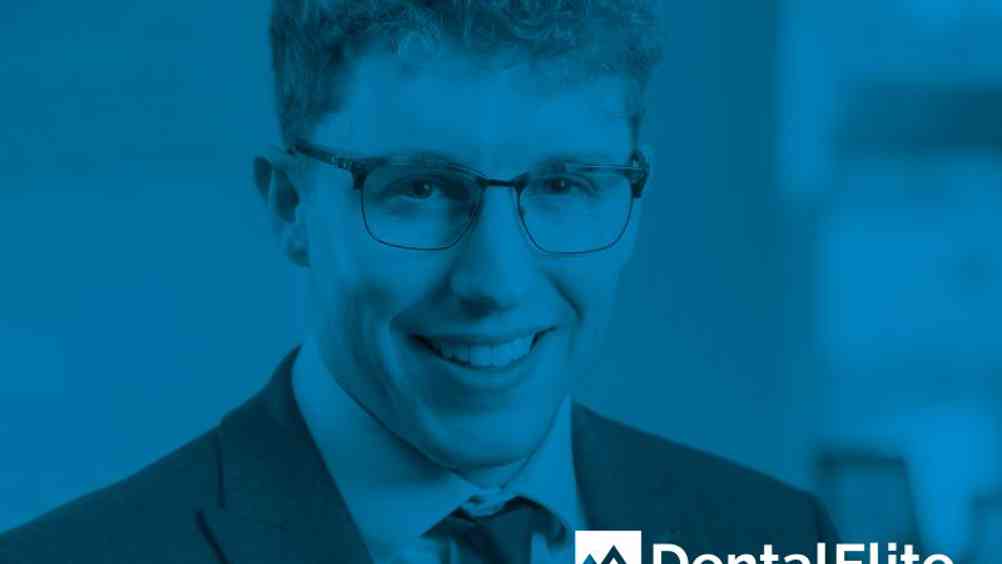 Andy White explains what you need to know before applying for a loan.
For many principals, the recent surge in associate dentists looking to buy a practice is reassuring. The challenge for these associates is to find the right practice when competition is fierce. Among the many elements of the process that buyers will need to consider is how to finance the purchase, with one of the most popular options being through a bank loan. Despite the economic climate, it is encouraging for many associates that the banks continue to view dentistry as a "green light" sector and are, therefore, prepared to offer generous terms to first-time buyers.
Securing a bank loan to buy a dental practice is as involved as a mortgage application for a house, if not more so. Lending criteria will vary from bank to bank and each will have their own preferences as to the type of client they wish to lend to. Most banks tend to lend on an unsecured basis up to a certain level, which means they will want you to demonstrate that you are a secure and reliable candidate capable of repaying them. This emphasises the importance of being as prepared as possible before you even approach the banks for a loan.
The first step is to consult dental finance experts, who will be able to assist you in determining your affordability, taking into account the practice price and the additional costs typically incurred during the acquisition process, including bank fees. This will provide an accurate picture of what you can and cannot afford, enabling you to better manage your expectations and organise your finances accordingly. Financial experts from the field will also be able to support you in putting together a funding proposal that presents you in the best possible light in order to maximise a positive response from the banks. 
Many lenders will carry out a detailed examination of your income and expenditure, as well as your current personal assets and liabilities, in order to assess how you control your finances and whether you overdraw your account regularly. This will need to be supported by the provision of bank statements from the last six to 12 months. Some lenders may wish to verify your historical income through at least three years' worth of associate accounts. Any property, savings for a deposit and/or investments in your professional skills can provide a certain degree of reassurance to lenders.
A well-managed bank account enables lenders to start building a good picture of your financial position. Even having an overdraft limit in place is not necessarily to your detriment, as it demonstrates the ability to foresee financial pinch points and the skill to address this in advance. Moreover, try to avoid financing further qualifications on credit cards, as most banks prefer that you use appropriate loan facilities to fund such activity, thereby indicating your financial acumen. Any additional income you have spent on professional development or property investment should be highlighted to lenders, as this may not always be clear from your bank statements where a loan payment is shown.
Given the level of scrutiny that your finances will be under during the lending process, it is important to appreciate that you cannot change your lifestyle overnight and, consequently, what is shown on your credit history or bank statements. As such, you need to thoroughly prepare and plan well in advance of applying for a bank loan. Demonstrating good management of your finances over a long period of time will only improve the likelihood of obtaining a loan at the most competitive rate. Although it may be easy to approach your current bank and simply request that they lend you the funds for your practice purchase, this may not ensure you achieve the best deal. Therefore, it is vital that you approach multiple lenders with the correct documentation to support your application.
In addition to your personal and professional background, most banks will want to review your proposed business plan, details about the practice you are looking to purchase, as well as the impact any changes you intend to make may have on the practice income and profits. Pulling together this information takes a great deal of time, which is why it's worthwhile seeking the support of an experienced finance team with extensive industry knowledge. Dental Elite Finance works solely in the dental sector and can manage the entire lending process for you, acting as a lynchpin between you, your solicitor and the bank to ensure a smooth and efficient transaction.
Taking out a bank loan for your dream dental practice is a significant financial commitment that underscores how important planning is to ensure success. Moreover, by working with a specialist dental finance team, you can benefit from the support of experts who are likely to maintain strong relationships with a variety of lenders and can, therefore, secure the most competitive loan for you. 
For more information visit www.dentalelite.co.uk