Face masks – is your dental team protected?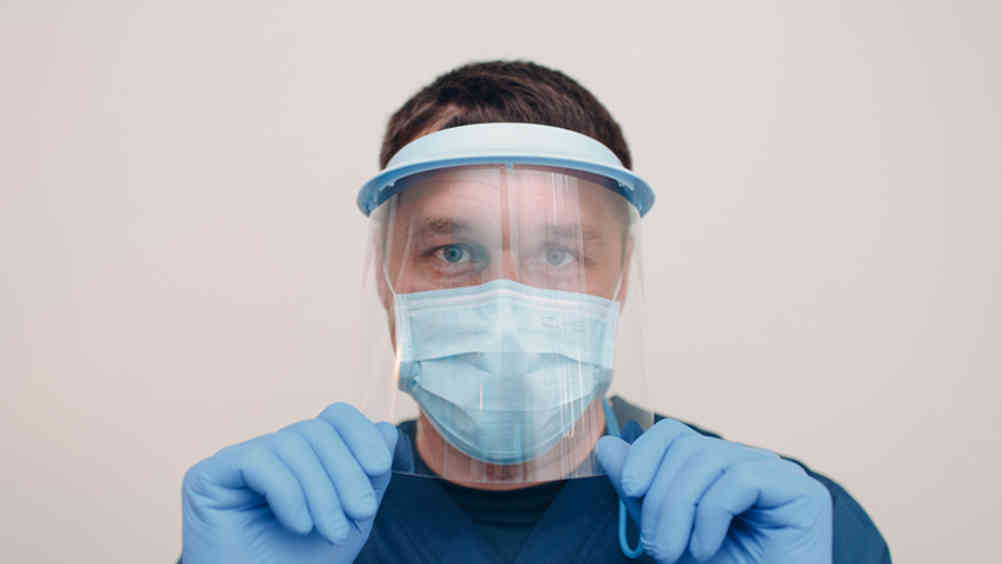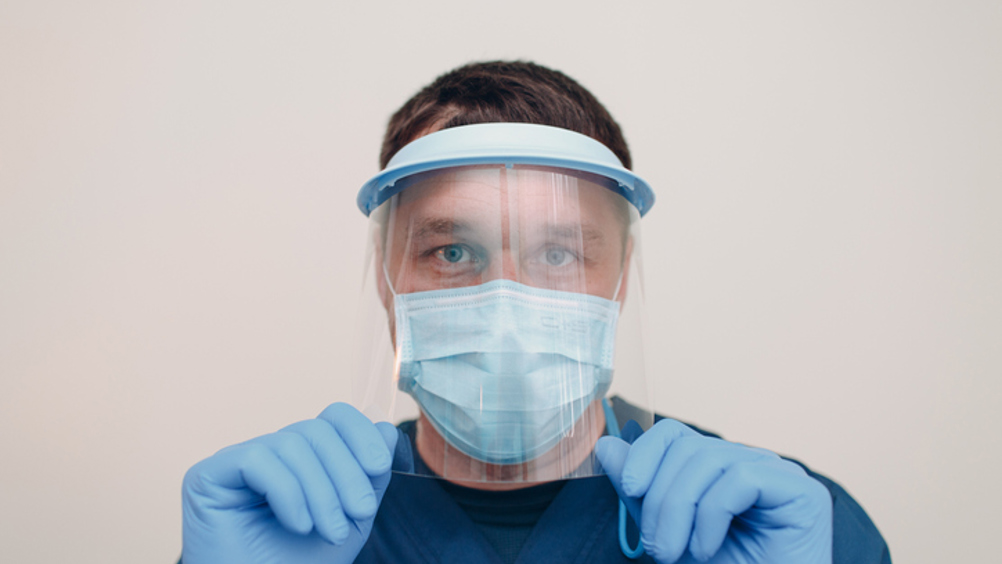 In these crazy times, there are many organisations selling masks and face coverings of all types and, unfortunately, there is a lot of misunderstandings about the levels of protection.
Whilst the COVID-19 pandemic still rages, so does the debate. Government advice seems to be forever changing, particularly in regard to the general public, but employers needing to protect staff dealing with patients need to be very careful about what they are providing.
A good place to start is probably defining exactly what we are talking about. According to the World Health Organisation (WHO):1
Medical Masks are defined as surgical or procedure masks that are flat or pleated, they are affixed to the head with straps that go around the ears or head or both……. They aim to balance high filtration, adequate breathability and optionally, fluid penetration resistance (filtering 3 micrometre droplets)
Filtering facepiece respirators must filter 0.075micrometre solid particles and must seal around the wearers face
What are we protecting against?
Part of the basic tenet of risk assessment is what is the risk and who is affected? This is vital to establish to ensure the correct personal protective equipment (PPE) is being worn. Simplistically, the surgery receptionist will not require the same level of protection as the dentist and we must always remember that PPE, in health and safety terms, is always a last resort. So, some tips for risk assessment:
Are patients being COVID-19-screened before entering/on entry to the premises?
Do you have other precautions in place? (screens, distancing, cleaning regimes etc everything you find in the modern supermarket)
Who is most at risk? This will inevitably be the persons who cannot maintain social distancing and especially those who are carrying out aerosol generating procedures (AGPs)
Who are you protecting? Legally (and morally) employers have a duty to protect employees and anyone else affected by their activities so this includes patients.
A good business will have robust protocols in place for the management of staff with COVID -19 symptoms. This should provide a good level of assurance that those employees at work are fit to be there and will not be infecting colleagues and patients. Screening of patients should also offer that protection but as anyone working in any medical capacity will tell you - patients can be a little vague -who knew? Combined with the knowledge of your (already stringent) hygiene procedures this should tell you that your employees are most at risk when dealing with patients with unknown COVID-19 status.
So what type of mask should we be wearing?
Let's start with the highest protection level specified and work downwards.
Filtering facepiece respirators According to the Faculty of General Dental Practice,2 Public Health England (PHE) have advised core government policy as the mask type required for healthcare workers delivering or assisting with AGPs* should be a FFP3 respirator. This is a tight fitting facepiece which should be fit tested by a competent person. Rumour has it some dental practices are going to "train someone in-house via on-line training" – this does not render them competent and places staff in danger of COVID-19 transmission and employers in danger of prosecution.
Face fit testing is usually done using the qualitative method (taste test) but remember - the test is only valid for a specific respirator on an individual; if you use multiple makes of respirator they will all have to be fit tested. This type of disposable respirator must meet BS EN 149.
FFP2 respirators should also meet this standard. Whilst FFP3 respirators give a higher protection level (99% filtration as opposed to 94% on FFP2) the Health and Safety Executive (HSE)3 has concluded "Whilst FFP3 is the usual recommended control measure, it may not be reasonably practicable to use these if global supplies of FFP3 masks are low during a pandemic. In this scenario, an FFP2 could be used as an alternative, as this is consistent with WHO guidance."
At this point it is worth mentioning the N95 mask. N95 is a not CE marked and was not validated for use in the UK as it was not tested to European standards. Again, due to the pressures of the supply chain 3M published a technical bulletin and its findings showed that N95 and FFP2 masks are equivalent at filtering viruses; the HSE is in agreement with this statement3. However, all of this is only relevant on a respirator (tight fitting face piece). There are many FFP2/N95 "masks" currently on the market which do not meet these criteria in that they have ear loops and are consequently NOT tight fitting. Whilst these give some filtration protection (approximately 70%) they are not the official recommendation and cannot be fit tested. Also, if you are offered KN95 masks these are a Korean version made to a standard not accepted in the UK.
Medical Masks should meet the standard EN 14683 which examines bacterial filtration, breathing resistance and splash resistance. WHO advice is that these are required for anyone in contact with or within 1 metre of patients (unless the criteria for respirators apply) and may, like other masks, be worn in combination with face shields/visors etc. if necessary. Therefore, they would not be considered necessary for administrative /support staff not in contact with patients.
Conclusion
Employees in your business delivering AGPs should be wearing authentic FFP3/FFP2 respirators for these procedures. These should be face fit tested by a competent, trained professional. Always bear in mind that not only is this a legal requirement under the Control of Substances Hazardous to Health Regulations (2002) but what the health impact upon individuals may be and the effect on your business if an employee contracts the disease.
Handwashing is still vital – contaminated hands (or gloves!) donning or doffing either respirators or masks present risks of further contamination or reduced protection so good hygiene is imperative.
Respirators and masks must never be shared and must always be discarded when wet, soiled or damaged.
References 
1 Advice on the use of masks in the context of COVID-19 -WHO 5/6/2020
2 Aerosol Generating Procedures Faculty of General Dental Practice 5/6/20
*AGPs defined as use of high-speed drills and handpieces, ultrasonic and mechanised scalers, air driven surgical handpieces, air abrasion, air polishing, slow speed polishing, use of high pressure 3:1 air syringe, opening teeth for drainage.
3 HSE Rapid Evidence Review -Equivalence of N95 and FFP2 Masks reviewed June 2020
Author
Janis Baugh is director of Foley and Baugh Ltd. Previous to this, she spent 19 years as a health and safety advisor in an acute NHS trust. She obtained a PgC in Occupational and Environmental Health and Safety Management from the University of Portsmouth in 2009 and gained Chartered Membership of IOSH in 2011. She has also been accepted on to the Occupational Health and Safety Consultants register.