Futureproof your practice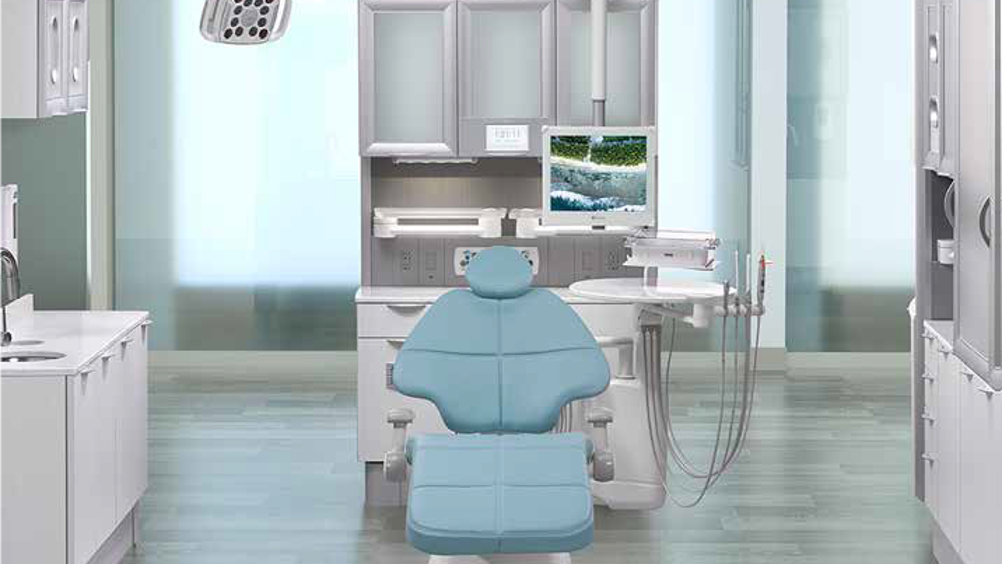 John Timson looks at the considerations for those purchasing new equipment.
Choosing new equipment for your practice is a decision that shouldn't be taken lightly. Making the right choice when it comes to equipment can increase productivity, help you to offer an even better service to your patients, and enable you to perform healthier, more efficient dentistry.
Durability and reliability
The first thing you should look for in any dental equipment is durability and reliability. For an environment that's subject to moisture and constant use, choose solid equipment that's built to withstand the daily rigours of dentistry. When your equipment isn't working, you're not working. Excessive maintenance can result in costly service calls and lost productivity. Select products that need the least amount of maintenance and service. Choose a manufacturer that has a history of creating innovative products that are durable, reliable, and easy to maintain.
Make sure you choose a manufacturer that stands by its products and will still be in business with readily available parts when the time comes for servicing or upgrading five, 10 or even 20 years down the line. Asking your peers, dental equipment dealer or service engineer to offer their opinions on different brands that they've worked with is a good place to start.
If what you have is still operating (though outdated), you may be pondering the merits of investing in new equipment.
There are, however, some very basic questions you should ask yourself:
Although your existing equipment may still be operating up to the standards at which it originally was manufactured, does it perform to today's standards of dentistry? Does it have the features (such as seamless integration of electric motors, cameras or scalers) offered currently that weren't available when it was produced? If not, your productivity may be impaired.
Does your existing equipment require excessive maintenance and continued costly service calls? If it does, you're losing productive hours in downtime – as well as money in repair costs.
Does your existing equipment look up to date? Today's patients look at your office through a more sophisticated lens. Your practice can be seen as a reflection of your professional commitment to excellence and success. Clean, modern-looking equipment and furniture can instil confidence and trust that your dental techniques are equally up to date.
Plan with technology in mind
When considering new equipment, make sure you think about what could change in your practice during the lifetime of the product. For example, a new dental chair should last you more than 10 years, but within that decade you may want to invest in a new camera, scanner or something that is yet to be invented. This is where dealing with the right manufacturer can be important – for example, all A-dec chairs are open-platform, so you will never be restricted to a single manufacturer when it comes to ancillaries.
Asepsis and hygiene
Due to the Covid-19 pandemic, there as never been more of a focus on asepsis in dentistry. A couple of ways that you can plan for a cleaner surgery when looking at new dental equipment are:
Chose a large bore HVE: For example, the A-dec 15mm HVE removes 22-45 per cent more air volume from the oral cavity than a standard 11mm HVE.
Lose the spittoon: Having patients rinse and spit after procedures can contaminate far more surfaces that just your spittoon bowl. Removing it can reduce patient time in the chair, reduce cleaning time between patients and save you thousands of pounds on your chair package price.
Performance and efficiency
The ultimate test of your equipment is how well it performs. Top-performing equipment keeps you operating at peak efficiency. Every feature should have a specific purpose, with the goal of helping you and your team perform at your best. Each piece should be ergonomically designed not only for patient comfort, but for your comfort as well.
Consider these two major points when you're trying to create a comfortable, efficient work environment:
Economy of motion: Never move more than necessary. Design your environment to access what you need and keep what you use most often within reach. By eliminating time-wasting movements, such as overreaching for an instrument, twisting your body or craning your neck, you can complete procedures more efficiently and reduce your risk of injury.
Reduce fatigue: The more you move, the more energy you waste and the tenser your muscles, the less efficiently they operate. Through the years, the daily aches and pains of poor positioning accumulate and can lead to chronic injury, severely impacting your ability to practice dentistry. Look for equipment that will reduce your motion and make every move count.
Value and pricing
If you approach purchasing equipment as a feature-for-feature or pound-for-pound experience, you may end up with a mismatch in terms of lasting quality and satisfaction. The whole is worth more than the sum of the parts. How can you navigate the market and determine what to buy? Is there really a difference in quality? What value will this product give to your practice?
Guide your purchase decision by:
Asking questions about product performance, reliability and durability.
Researching the manufacturer's products, consistency and longevity in the marketplace.
Asking what differentiates a manufacturer's products from the competition.
Learning about the partnership between the manufacturer and your full-service dealer. Do they have an established reputation for standing behind the product? What is their customer service record?
Defining what you need and expect from your next dental equipment purchase.
Each of the points mentioned can be applied to all aspects of a treatment room's purchase, whether a full surgery re-fit is required or a replacement stool. Sterilisation and maintenance can also be included in this analysis since they greatly impact your workflow, productivity and treatment room procedures.
Use these points as a guide to determine which questions to ask and issues to consider the next time you visit a showroom or trade show.