New guidance, new expectations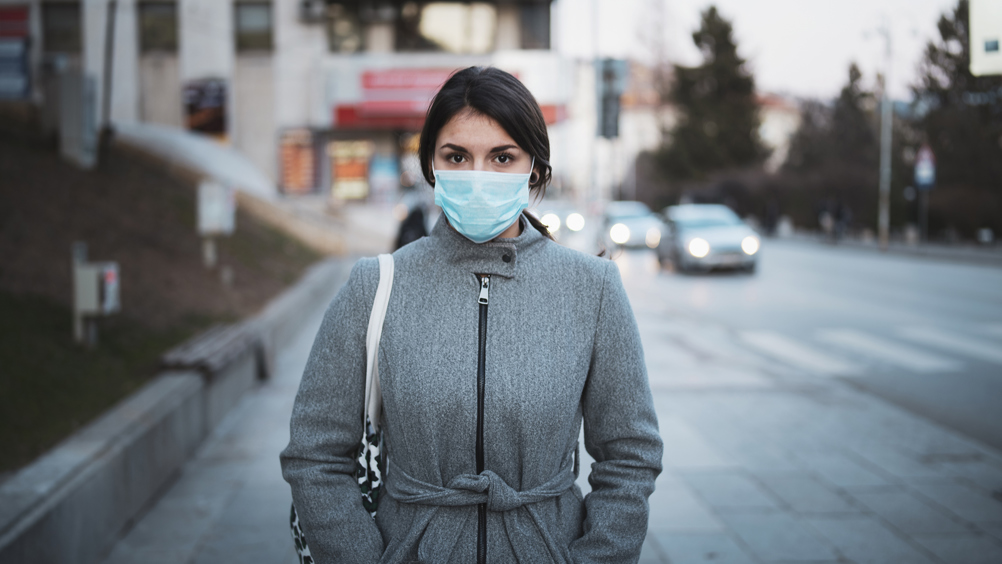 Dental practices are continuing to reopen at their own pace. It was clear in the lead up to June 8 – when dental practices in England were allowed to open – that every practice was going to ensure they were fully prepared before welcoming patients back.
Preparation has meant adapting and enhancing the infection control measures already in place to prevent the transmission of Coronavirus. Pre-Coronavirus, patients would attend a dental practice and expect to see the clinical team wearing various types of personal protective equipment (PPE), including gloves, masks, aprons, and/or visors, depending on what treatment was being delivered. Whereas the acronym PPE was largely unknown outside healthcare circles before 2020, now everyone knows what it stands for as it has rarely been out of the headlines. According to a survey by the BDA, a lack of PPE was identified as one of the major challenges and reasons why many dental practices did not open in early June. Four months previously, the WHO warned of "severe and mounting disruption" to the global supply of PPE, including medical masks, due to "hoarding, panic buying and misuse".
Of all the elements of PPE, face masks have been discussed the most. An important distinction between "face coverings", now compulsory on public transport in England (recommended in Wales, Scotland, and Northern Ireland, at time of writing) and medical masks has not always been made clear in the general media. For the general public, "face coverings", which can be handmade, will certainly have their place in the 'new normal', alongside good hygiene practises like handwashing and sensible social distancing.
Patients returning to the dental practice for treatment are likely to have expectations that the whole team will be wearing high-quality PPE, including a medical mask. Because Coronavirus is primarily a respiratory virus, and the mouth is home to thousands of microorganisms – some of which may be pathogenic – there has been a great deal of discussion about how dentists, dental hygienists and dental therapists will deliver aerosol-generating procedures (AGPs) safely. This issue is controversial, as you won't have failed to notice if you have viewed any social media connected to the dental community.
Even before this pandemic, the vulnerability of dental practitioners to viral and bacterial infections, transmitted via the oral cavity, had been studied and researched. But, any past work must be viewed through the present lens, and in the context of the current global public health event. There is still a great deal about Coronavirus that we don't know, although we are learning more every day.
The WHO updated its advice about the use of masks for individuals "in the community during homecare and in healthcare settings in the context of the novel Coronavirus outbreak" in early June. The guidance begins with defining masks as one component of a "comprehensive package" of measures needed to "limit the spread of certain respiratory viral diseases", including Coronavirus. It goes on to state, "The use of a mask alone is insufficient to provide an adequate level of protection or source control, and other personal and community level measures should also be adopted. Whether or not masks are used, compliance with hand hygiene, physical distancing and other infection prevention and control measures are critical."
For masks in healthcare settings (including residential care homes), the WHO defines what is meant by "medical masks", which are PPE items that are performance tested, according to a set of standardised methods. The WHO's document is comprehensive, covering areas including the use of medical masks by health workers, while treating patients with Coronavirus and also wearing one continuously, regardless of whether an individual has a confirmed or suspected illness. Using the available evidence, it supports the continuous wearing of a medical mask during routine activities and throughout the shift (except while eating/drinking) and changing the mask after caring for a patient "who requires droplet/contact precautions for other reasons", if they have influenza, for example. Correct disposal of medical masks is also covered. The recommendations outweigh any potential negative consequences, the WHO says, including discomfort or irritation of any pre-existing skin complaint. If you want to discuss your practice's PPE needs as part of your enhanced infection control measures, contact a specialist such as Initial Medical.
No one could have predicted that face masks would be a hot topic in 2020 – both in clinical and non-clinical settings. As dental practices adapt and enhance, medical masks will be an essential part of your PPE. The issues with supply may be ongoing for now, so ensure you know exactly what you need to provide to whom, to reassure your patients – and your team – of your commitment to their safety and protection.
References available on request.