New smile transforms a life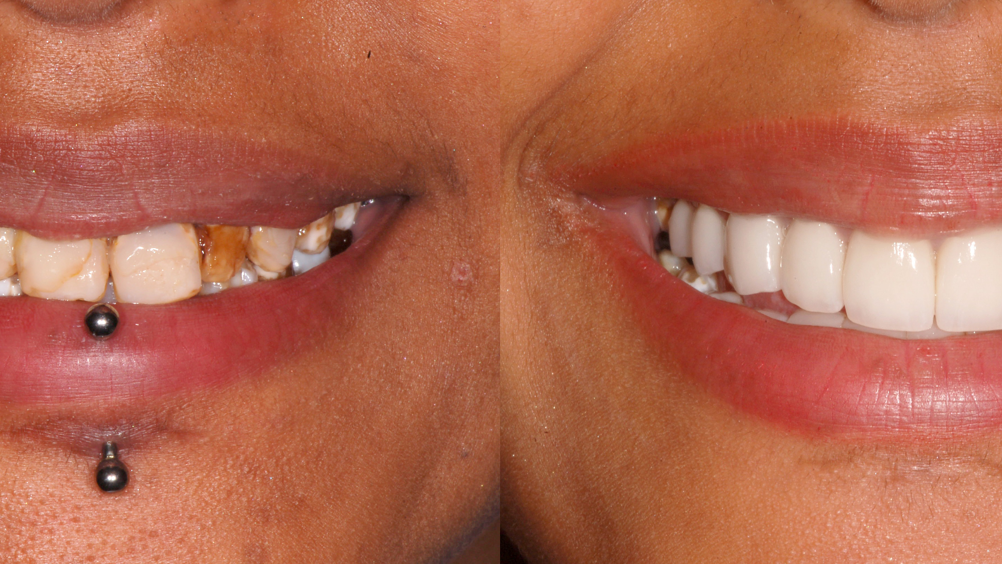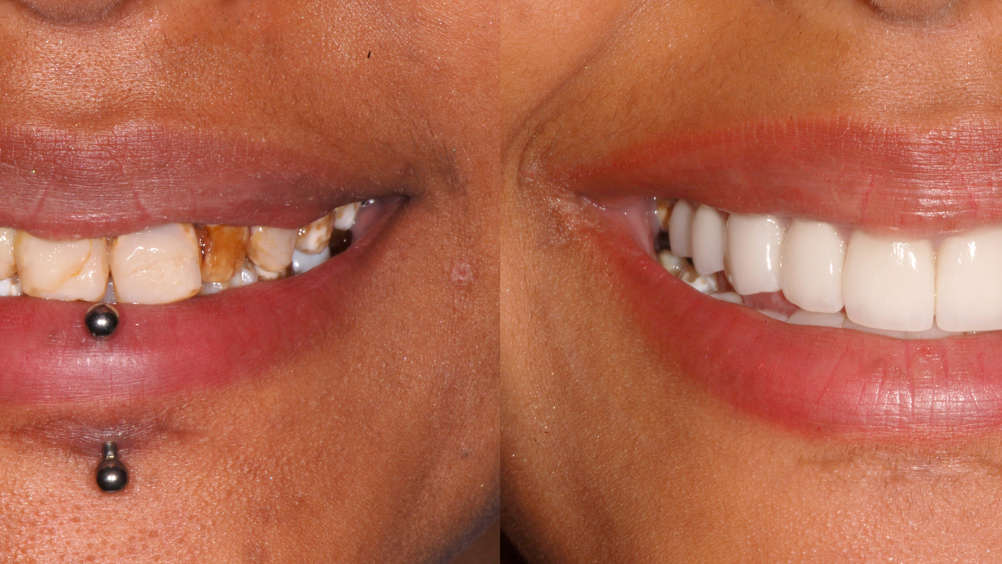 Twenty-year-old Fozia Jatani suffered bullying at school and had to have therapy and medication for depression because of her amelogenesis imperfecta – a condition so rare that many of the dentists she saw didn't recognise it.
But now, thanks to multi award-winning Ken Harris of Sunderland's Riveredge Cosmetic Dentistry, Fozia has something to smile about – a perfect set of teeth.
Fozia, originally from Brighton but currently studying public health at the University of Sunderland, said the transformation has changed her life.
It has put an end to years of misery because of the disorder, which means the enamel doesn't form properly and can leave the sufferer not only having extremely discoloured teeth but also dealing with extreme sensitivity.
"My teeth were always really brown and I used to get bullied at school by people asking me if I didn't own a toothbrush," said Fozia.
"Even school nurses thought I was a smoker because they were so brown. At the same time, I couldn't eat anything cold or anything sweet because it caused me so much pain."
A number of dentists tried to help Fozia but none of the treatments worked and instead the youngster retreated into her shell, not wanting to talk unless absolutely necessary and avoiding smiling whenever possible.
"I was so conscious and so upset about it that I ended up on antidepressants," she said.                                                                                                                       
"I really was feeling suicidal, it was affecting my life so badly."
When Fozia started university in Sunderland she decided to have one last attempt to find someone who could help.
"Where I lived wasn't very far away from Riveredge and I asked if I could come in," she said.
"And I couldn't believe it when Ken Harris not only said he knew what it was but he could do something about it."
Ken initially sorted out the problem with Fozia's decaying teeth and then gave her a winning smile with a combination of porcelain crowns and composite bonding.
"I can't believe how amazing they look," said Fozia.
"It's not only given me a new smile but it's boosted my confidence. I was going to look for a career where I wouldn't have to really deal with people but that's all changed now."
The new look has also brought an unexpected bonus.
"I've got a new boyfriend, who said he'd noticed me because of my smile," she said.
"And I can also now eat ice cream which I've never been able to do because it's cold and sweet.
"I can't thank the team at Riveredge enough, they really have changed my life."
Ken Harris revealed that Fozia's condition affects about one in 140,000 people.
"It does look as if people haven't cared for their teeth but that is absolutely not the case," he said.                                               
"Amelogenesis imperfecta is due to the malfunction of the proteins in the enamel and people afflicted with amelogenesis imperfecta may have teeth with abnormal colour, which could be yellow, brown or grey.
"The teeth also have a higher risk of a range of other problems, including being hypersensitive to temperature changes.
"We are delighted we've been able to help Fozia and that she's pleased with the results."
Riveredge Cosmetic Dentistry has a world-renowned reputation, with Ken Harris (BDS, MFGDP, FFGDP RCS (Eng), MSc Restorative and Aesthetic dentistry) being one of only two Fellows of the British Academy of Aesthetic Dentistry (BACD).
He regularly lectures to dentists around the globe and is recognised as one of the leader's in the field of cosmetic dentistry, often being brought in by other practices to handle complex cases.
The strong team at Riveredge includes Richard Coates BDS (UNcle) Pg Dip CID, who chairs The North East Private Dentists group and is a long-standing member of The American Academy of Cosmetic Dentistry, along with holding a diploma in implantology from Newcastle University.
For further information visit www.riveredge.co.uk or call 0191 567 1020