North West dental firm dreaming of a whitening Christmas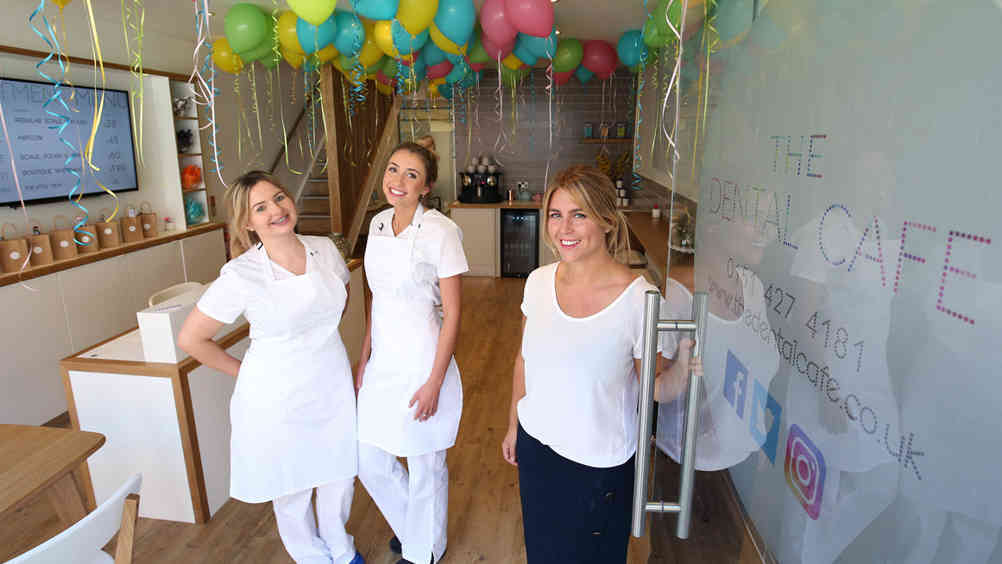 The Dental Café, which is based on St Mary's Road in Garston, predicts that its turnover will rise by 25 per cent in the run up to Christmas, as people flock to the clinic for a range of whitening and cleaning services that will help get their teeth party-ready. 
The business has also launched a Christmas gift certificate scheme, and it expects to sell more than 400 vouchers before December 25.
Clare Robinson opened The Dental Café in July with the support of a five-figure funding package from Lloyds Bank Commercial Banking. The business is the first drop-in dental clinic in the North West and offers a range of innovative treatments in a relaxed and contemporary environment.
The firm has gone from strength-to-strength in recent months, with more than 2,000 people visiting the clinic since it launched.
Clare Robinson said, "Everyone wants to look their best over the Christmas period, and having a sparkling smile is now an essential part of any outfit.
"As a result, we've seen a significant increase in bookings in the past few weeks and expect more than 1,000 people to visit the clinic before the end of December.
"But having perfect teeth is not just for Christmas and we predict that sales will rise by a further 30 per cent in the New Year, as people return for regular maintenance and we continue to expand our customer base across the North West."
Peter Smallwood, relationship manager at Lloyds Bank Commercial Banking, said, "The success of The Dental Café shows that it's not just traditional retailers that can benefit over the festive season, with firms across a range of sectors experiencing an upturn in business in the months leading up to Christmas.
"But navigating the festive period can present a range of challenges, and businesses need to make sure that they have the sufficient cashflow available to make the most of opportunities.
"That's why we have a team of local relationship managers based across the North West, who can provide the tailored guidance and support that firms need to prosper throughout the Christmas season and beyond."