Reducing aerosol in the practice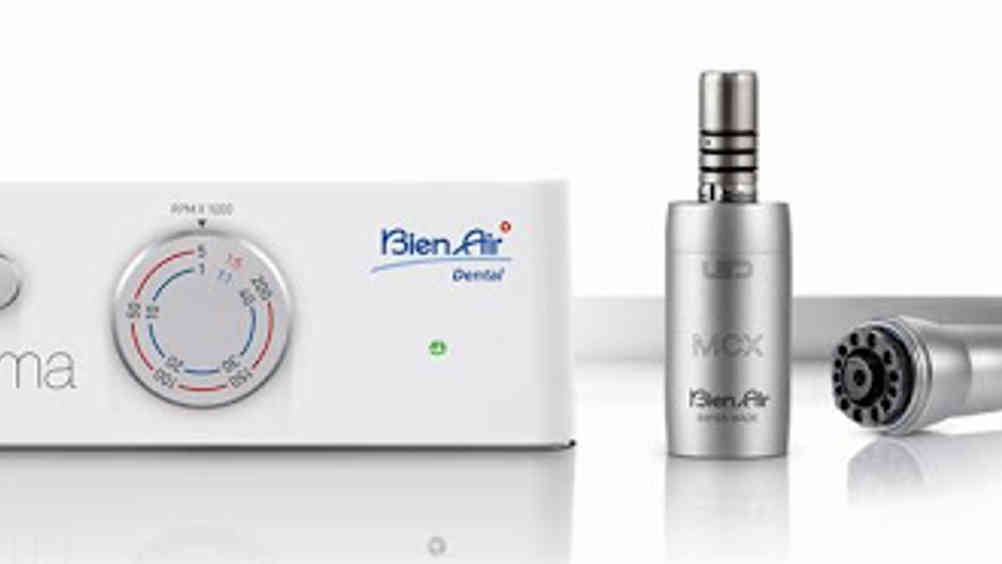 Many doubt this will all be forgotten about in a few months and so we believe there is no time like the present to address this big question. This is not a new problem the dental practice faces, and there are already some great proven products that can help alleviate this problem.
Carl Wise from MC Dental Equipment discusses a few options he recommends where aerosol can be reduced in the practice.
Electric Handpiece
The main piece of equipment on this list is a replacement for the trusty old air turbine handpiece. Running at speeds of over 330,000 RPM and with coolant spray and air, the aerosol generated here is substantial. The obvious choice is to upgrade your delivery unit to allow the use of and electric motor and electric handpieces.
This can seem a very costly investment, however if you work closely with your equipment provider you will find there are a lot of different options which can suit all budgets and some where no engineer is required. This technology has been around now for some time and there are many solutions from all the top brands across the world.
Not only does using a speed increasing handpiece on an electric motor reduce aerosol, it also offers a far more superior working tool. Running at speeds of 200,000 RPM, it can offer the dentist more than 60W of power and approx. 3 Ncm of Torque. The electrically powered handpiece will not stall as you would expect from a turbine handpiece and this enables continuous cutting through material. The added improvement to stability means a greater precision, faster work and less heating of the tooth substance during preparation.
Prophylaxis 4:1 handpiece
We see customers all the time using a 1:1 contra angle for cleaning and polishing. Professional tooth cleaning should be performed using a 4:1 handpiece. This immediately reduces the splattering of paste, gives a far gentler polish of surfaces and reducing the speed allows for greater cleaning efficiency.
Again, these products are manufactured by all the top manufacturers around the world and at prices you would be surprised to see.
Automatic Lubrication Systems
An obvious choice in this category for reducing aerosol is the removal of the manual lubrication spray. Taking that handpiece from the patients mouth to the oil can and spraying through, moves everything from inside out in to the open. Using a lubrication system eliminates this immediately as every spray is behind a closed door.
Once again, there are so many top brands to choose from and different budgets to suit.
All the upgrades mentioned not only reduce aerosols but also offer many benefits, from cost savings, performance enhancing to time saving. Thus, bringing the dental practice forward and allowing the team to provide a far more efficient service.
Do not forget when purchasing new equipment
Branded products: Only buy products made by established manufacturers. You will often see special offers from cheap manufacturers. As the saying states 'Buy Cheap, Buy Twice'
After-sales service: Comprehensive service of medical devices retains their value and extends their service life. Qualified service centres can also offer prompt assistance in case of problems with the product.
Warranty: Compare warranty periods and find out which components are not covered by the warranty.
ROI: Return on investment, some products can cost a lot upfront but with minimal upkeep. Ask about the long-term costs involved and work out over a few years.
LED light: Light is not simply light: find out what light values are achieved and, if possible, compare the size of the illumination field. The size of the illuminated area is particularly restricted with glass rods. LEDs integrated into the instrument head are the ideal solution.
Power and speed: Do not be distracted by high speeds and high-power specifications. A test of the power under load will quickly show whether the product has sufficient power or not.
Buy or lease: Finally talk through with your supplier, options where you can make the investment work for your business.