TOWIE star's trip to dentist reaches Instagram generation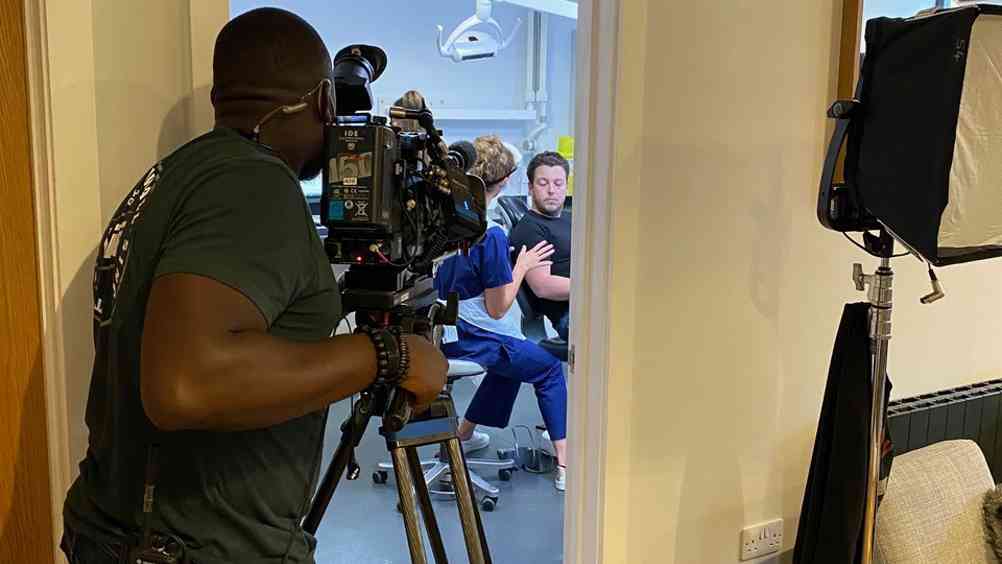 Essex dentists Andy Sharpe, Katy Charlton and Daniel Golebiowski are hoping their practice's appearance in hit TV reality show, The Only Way Is Essex (TOWIE), will help to highlight the importance of regular dental check-ups.
The show, which is sponsored by Oral-B, features TOWIE regular Diags being filmed having a check-up and a clean with practice associate Megan Atkinson, who then explained how his smile has been improved by his treatment that eradicates some staining.
The consultation was filmed at the start of October and the episode screened on November 4 – and Andy Sharpe believes publicity like this can only help shine a spotlight on the positives of the profession and preventive care.
He explained, "It was a bit of fun amid the pandemic and everyone was excited about it – certainly more so than over any new PPE regulations we have to face.
"I was happy to get involved and allow the scene to be filmed at our practice as it ticked boxes with key dental messaging and was in tune with the profession's advice regarding regular check-ups and the importance of oral hygiene between appointments."
He added, "The film crew took on board our concerns – including the necessary Covid-19-related PPE precautions – and welcomed our minimally invasive style of treatment.
"The scene not only highlighted the importance of a trip to the dentist but, because Megan was in full PPE, it also demonstrated to viewers the safety of the dental environment in a Covid-19 world."
Andy is a keen advocate of evidence-based dentistry and believes Oral-B has played a key part in the practice team's approach to the dental care of all its patients. He explained, "We advocate Oral-B electric toothbrushes and are so impressed with the recently launched iO model, which gives patients the guidance they need to look after their own mouths."