Utilising neurodivergent talent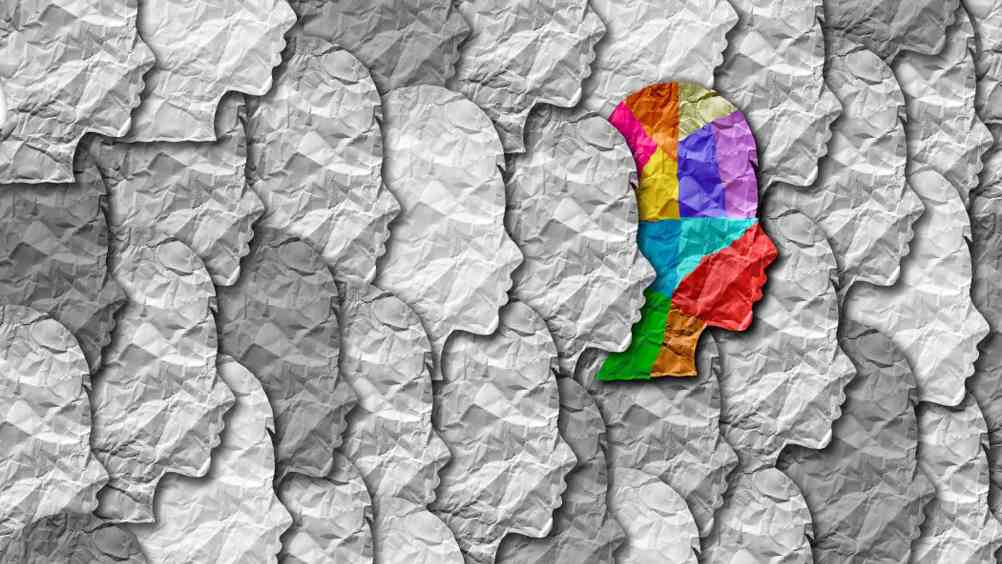 Marita Hazeldene discusses a potential solution to recruitment problems.
The healthcare industry is experiencing a skills shortage crisis with the NHS reporting a shortage of around 100,000 staff. The Health Foundation Report anticipates this number could rise to 250,000 over the next decade. The shortage of dental practitioners is particularly alarming. Figures show the number of new dentists in the UK between 2015 and 2018 dropped by 22 percent, and it is estimated around 1.45m people have tried and failed to get an appointment with an NHS dentist due to waiting lists.
We have now 'Brexited', but it is still unclear how this will affect the skills shortage, specifically because the healthcare industry relies so heavily on international recruitment to fill positions. The 2017 Christie & Co report demonstrated a huge proportion of dentists – 16.3 per cent – qualified in the European Economic Area. With it looking likely that the government is going to place more restrictions on net migration to disrupt the flow of a lower-skilled workforce into the UK, including dental nurses, we need to look at ways to improve recruitment and better tap into our talent pool.
Neurodiversity
Neurodiversity represents a newly recognised subcategory of organisational diversity and inclusion, and is one of the most overlooked talent pools in recruitment processes. Neurodivergent individuals include people living with autism, dyspraxia, dyslexia, ADHD and social anxiety disorders amongst others.
While it is thought around 15 per cent of the UK population is neurodivergent, the CIPD reported only 10 percent of HR professionals in the UK consider neurodiversity in their organisation's approach to people management. Furthermore, according to the National Autistic Society, only 16 per cent of adults on the autism spectrum in the UK are in full-time employment, with 77 per cent of them saying they want to work. In the CIPD's 'Neurodiversity At Work' report, comments from individuals living with dyslexia, dyspraxia and dyscalculia demonstrate that with just a few simple accommodations and heightened understanding from management, their productivity dramatically increases. These demographics represent a huge untapped talent pool – but organisations are failing to utilise this talent because they don't know how to adapt their recruitment processes.
Many people with neurodivergence have higher-than-average abilities in specific cognitive areas. For example, research shows dyslexia and autism can cultivate unique skills in pattern recognition, lateral thinking and retention of information. Some individuals with cognitive differences – such as those individuals that fall on the autism spectrum who have incredible attention to detail and strong analytical skills but find social interaction difficult – may prefer not to have customer-facing roles. Their skillset makes them ideal candidates for roles that leverage their strengths like analysing and documenting medical records, finance and accounts, and appointments and scheduling, allowing the qualified dental practitioners to focus on patient care and for all aspects of running a successful practice from an administrative point of view to be segmented into separate roles.
Similarly, people with ADHD exhibit higher-than-average abilities to perform at pace under pressure, remain highly focused for extended periods of time and multi-tasking. This can make them strong candidates for high-intensity jobs that require a certain level of passion and care, such as a dental nurse.
However, this talent pool is being overlooked in recruitment processes because individuals who are differently abled don't always tick the boxes of what makes a good first interview. For example, traits such as not making direct eye contact, not giving a firm handshake or expressing atypical ways of behaving and speaking mean they often struggle to fit the profile prospective employers are looking for.
Organisations that incorporate a wider understanding of neurodivergence and optimise the full range of human perspective will make their teams more innovative and creative. Strategically assessing the current hiring process is extremely valuable for any organisation. We need to recognise that traditional one-size-fits-all methods of recruiting do not accommodate all people and could be allowing valuable talent to slip through the system.
There are three vital steps in a recruitment process: the job advertisement, the shortlist stage and the interview. Each stage should consider 'reasonable adjustments' to attract and not overlook neurodivergent candidates.
The job advertisement
The job advertisement is as vital as a first impression and it is where neurodivergent talent can first be blocked out if it is overcomplicated and wordy. Job advertisements should avoid jargon and unnecessary information by only highlighting the essential skills. Neurodivergent candidates can be very literal and they may not apply for a job because it requests an inane or 'generic' skill they don't feel they have.
Organisations need to ensure their culture of inclusivity is clearly advertised on their website and within their employer branding. This could include promoting case studies on their website of how they support and value employees with neurodiversity.
The shortlist stages
If a candidate gets to be shortlisted for an interview, employers should ask them what they need to make the interview environment comfortable. This can be achieved by ensuring there is a clearly stated part of the application that allows candidates to declare their neurological differences and the type of adjustments they would need. A frequent misconception in recruitment is that standardised approaches to hiring are scalable to everyone and always produce the best candidates. This is not beneficial for anyone, candidate or organisation, as it not only alienates neurodivergent people but all sorts of individuals that may not, for example, interview well, but may still have the perfect skillset for the job.
Reasonable adjustments may include a completely different approach to asking questions in an interview – such as avoiding all hypothetical or metaphorical questions. It could be adjusting lighting, doing a Skype interview or carrying out more practical trials.
The interview stages
Managers and interviewers need to be skilled in understanding the challenges neurodivergent people face. These could include the inability to make direct eye contact, failing to notice body language, not putting across the 'right' body language or atypical ways of speaking and behaving. Employers must ask themselves if giving a good handshake or being suitably extroverted are really the most important requirements for doing the role they are interviewing for.
Retaining neurodivergent employees
Once you hire an individual with neurodiversity you must remain committed to supporting them. Organisations need to educate all employees on the different traits neurodivergent people can exhibit and the importance of reducing stigma towards them. This could mean having 'champion ambassadors' who run team briefings and drop-in sessions to create a safe space in the office. Additionally, assigning a workplace 'buddy' or mentor that can aid with daily tasks helps promote an environment in which neurodivergent individuals feel valued and supported.
Like with the interview process, employers need to communicate with newly hired staff to learn what adjustments or requirements they need to make their working lives easier. For instance, some individuals on the autism spectrum might need to wear headphones whilst working to prevent auditory overstimulation.
Retraining leaders to embrace a more accommodating approach to managing their staff can help the office environment in more ways than one, obliging managers to understand each of their employees better and encouraging them to remain open-minded.
Whilst the skills shortage in the healthcare industry is caused by a whole host of larger issues, tapping into an often overlooked and highly capable talent pool can help close the gap.
References available on request.
*Article originally published in the April 2020 issue of The Dentist.