Virtual festival aims to help dentistry bounce back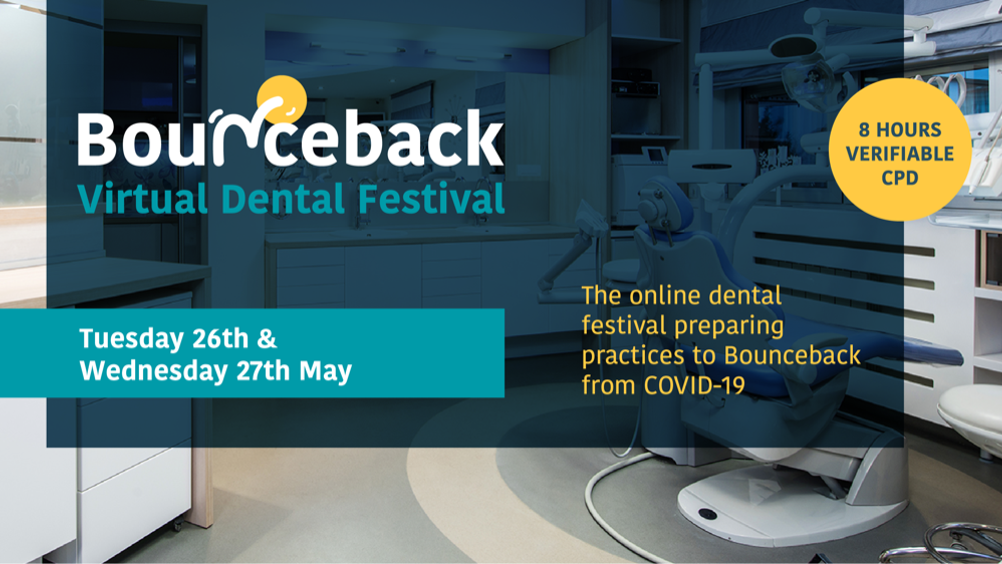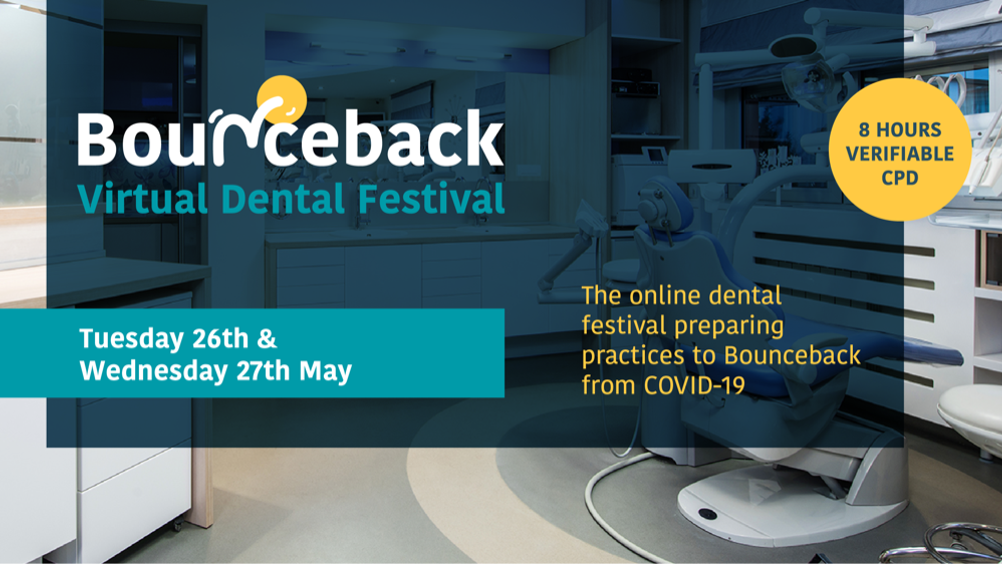 Software of Excellence, a Henry Schein One brand and one of the expert dental software companies in the UK, has taken a leading role in helping UK dentists cope with the COVID-19 enforced closure of dental practices.
Thousands of practice teams have been joining the company's weekly webinars and various support services. Now, the company is turning its attention to what will happen when practices re-open and are once again able to provide non-emergency care.
With strategies needed to deal with a whole host of new challenges, Software of Excellence has created a new online event to be held on 26 and 27 May.
The Bounceback Virtual Dental Festival is two days of useful advice, information and online networking, delivered by experts from across the industry, helping create a community through which dentists and practice owners can access 'real-life', practical support.
This 'festival of positivity' will offer proactive training and scenario planning as well as sharing collated advice and understanding across the areas of patient communications, business and financials, team and HR, the new contactless patient journey, marketing, mental health and more.
Proposed topics will include:
Adjusting to the 'new normal'
Dealing with teams and HR challenges
How to financially survive the pandemic
The importance of patient communication
Self and team empowerment
Implementing contactless check-in and departure
Coping strategies for when the going gets tough
During the two-day long event, delegates will be able to choose from a series of interactive webinars, share their personal experiences, and ask questions, along with the chance to join a virtual networking social and Q&A with panellists at the end of the day on Tuesday.
Managing director of Software of Excellence, Ben Flewett, applauded the SoE team's efforts to develop and organise the Bounceback Virtual Dental Festival at such short notice.
'The coronavirus pandemic has had a massive impact on dental practices, but we believe the profession can emerge strong from this challenge. I hope that through this event, we can encourage dentists to plan for how they can bounce back to recovery better equipped, to meet the needs of their patients and their team, resulting in a faster return to prosperity, said Ben.
Register now at https://bouncebackdentalfestival.com/ and gain access to over 10 hours of free content to help you, your business, your team and your patients navigate life during, and after lockdown.
Software of Excellence is a Henry Schein One brand