Growing trust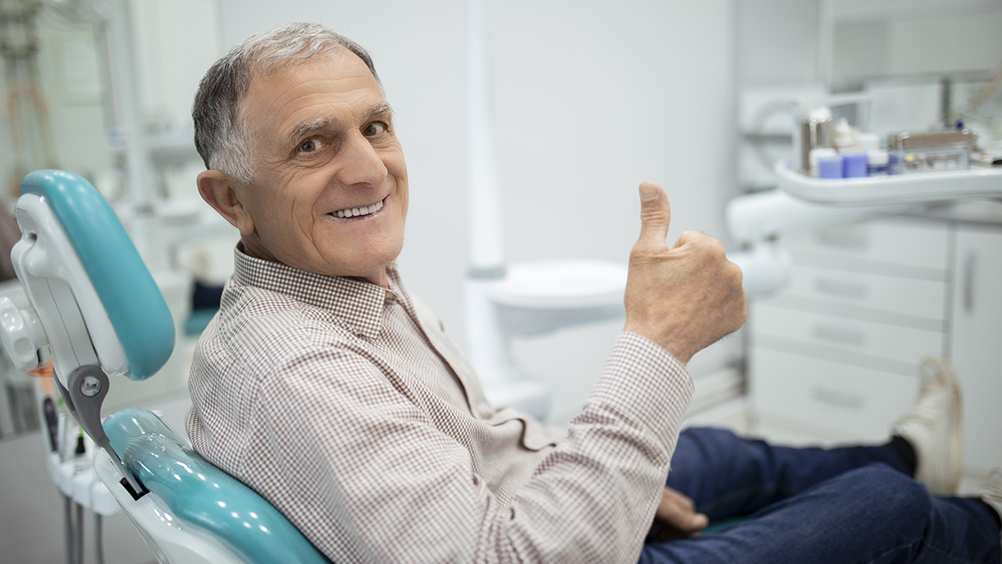 Michael Sultan discusses the ways dental practices can build patient confidence.
Building trust between professionals and patients is the way to truly succeed in dentistry. After all, this bond between professional and patient is something that impacts many aspects of how we provide care, and can make a considerable difference to how our patients view us and the services we provide.
In light of the coronavirus pandemic, it's likely that some patients will be experiencing trust issues concerning visiting the dentist and the safety of doing so. As such, it's important for professionals to examine the role of trust in their practices and to try to build this all-important connection with patients both old and new.
Why is trust so important?
You definitely wouldn't visit a garage you don't trust with your car, so why would patients visit a dentist they don't trust with their health? The very foundation of trust is being able to make a patient feel safe, secure and like they are receiving the very best treatment in your practice, otherwise they are likely to not visit at all and look elsewhere.
Of course, there will be those patients who come regardless, but there are deeper levels of trust that need to be considered. One area where this relationship between patient and professional is most important is treatment acceptance.
To revisit the garage analogy, you might be happy for someone you don't have a strong bond of trust with to do a general MOT or minor repair on your car, but you certainly wouldn't want to accept any suggested upgrades or new features, especially if these are expensive. Therefore, building trust is not only worthwhile because it encourages patients to say yes to treatments that can considerably improve their lives, but also because this is likely to be a more affluent route for your practice too. It has been suggested that up to 85 per cent of treatment acceptance stems from a dentist's ability to connect with their patients, so this is definitely something to consider. But how can you rebuild trust in uncertain times?
Patient safety is a top priority
We can all agree that one of the most substantial impacts of the coronavirus pandemic is how it alerted people to the importance of infection control. With measures constantly changing, there's every chance that some patients will be anxious about venturing out to receive dental treatment, especially if they are unsure whether it is safe to do so.
In this situation, information is key. Your practice will already have all of the government measures and protocols in place, but it's a good idea to make this very clear on all websites, social media and other resources to help put minds at ease. Furthermore, it's a good opportunity to send out an email to patients explaining the new safety measures. You can use this to inform and encourage them to contact you if they have any further questions – this opens a good channel of communication that you can use to build trust with them in a more personal way.
Advertising these safety measures and how they've been implemented is also a good method to draw in some new patients if you are looking to expand your books. Patients will likely be on the alert to see how dentists have reacted to the pandemic, and making details of how your practice has responded clear and accessible will work in your favour.
Keep things clear
Imagine a patient has come to the practice for the first time since the new safety measures have been introduced. It's probable that they will be full of questions such as when they should remove their mask, what the social distancing measures are and whether or not they can remove their coat and put it somewhere.
I know these are seemingly basic questions, but you'd be surprised at how not knowing the answers can put people on edge, making for a tense, unhappy visit where they don't know what's going on and don't feel safe. As such it's a good idea to look into ways to combat these as best as possible.
With the new restrictions in place, signage and leaflets are not really a viable choice. The best idea is to share this information among the team so that everyone is prepared to answer any questions that patients may have. This way, you can hopefully keep patients informed and safe by letting them know what to do, where to go and how to act once they are in practice. This will inevitably help them have a less stressful experience, helping you to build bonds with them more effectively and keep the trust strong.
Silver linings in strange times
At the end of the day, it's a difficult time in dentistry, which is why we need to prioritise core values such as trust, communication and that all-important bond between patients and professionals. By doing so, you're showing your patients how much you value them, encouraging them to come back, pandemic or not.